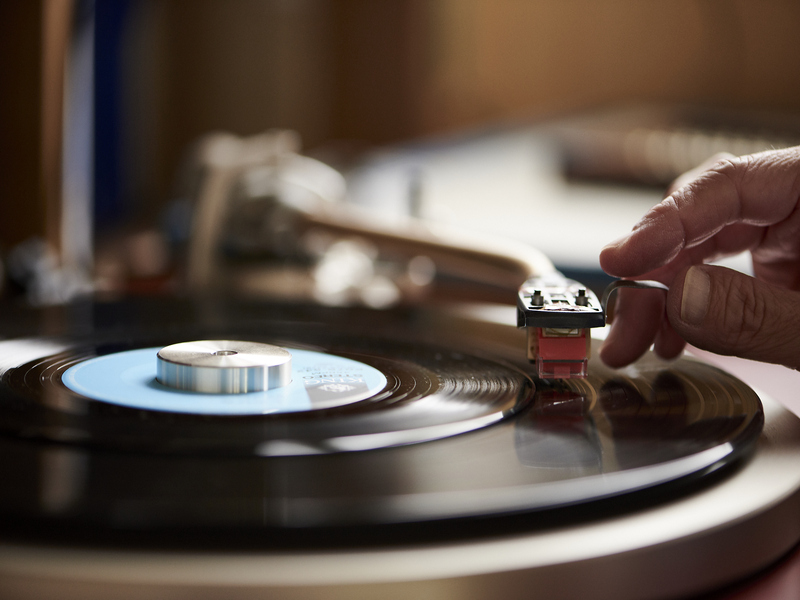 A record stylus is an entrance of sound reproduction. What is it made out of?
The answer is diamond. Sapphire is also used, but JICO uses diamond mainly.
The earliest stage of record culture, the styli were made of bamboo or iron which was used for phonograph styli. After that, diamond styli spread as records was improved.
The rpm of records changed from 78 to 33, and that enabled a long-playing.
With that change, diamond styli became popular for that durableness.
Structure of Record Stylus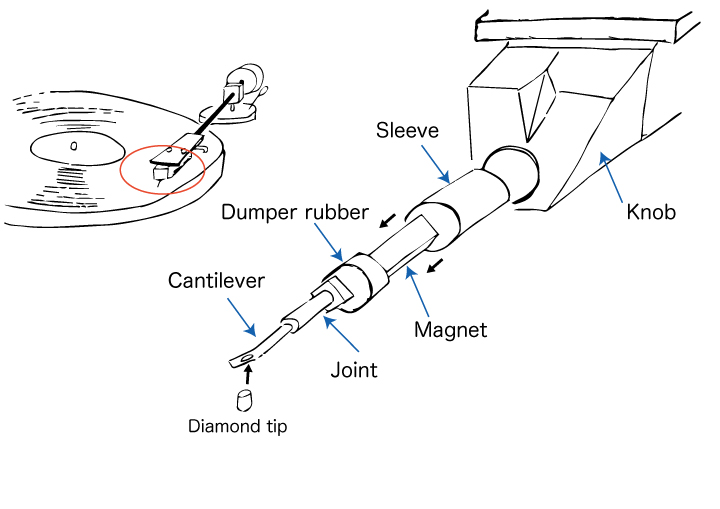 Exploded View of Record Stylus
Diamond tip: contacts grooves of records and reads waveforms of sounds
Cantilever : transmits the vibration of diamond tip to a magnet
Joint : is a pipe between a cantilever and a magnet
Dumper rubber : fixes a magnet and is suport point of vibration.
Magnet : transmits the vibration to a cartridge
Sleeve : is a hollow pipe put in a knob
Knob : is a plastic part put in a cartridge. Knobs have different shapes according to cartridges. JICO can manage approximately 2,200 types of cartridge.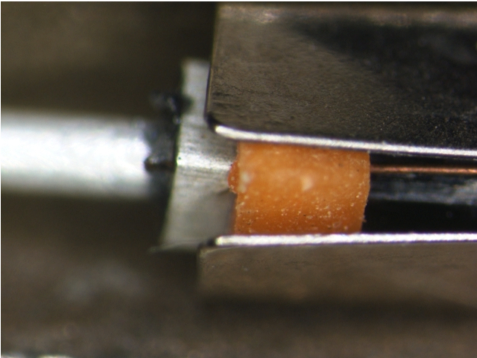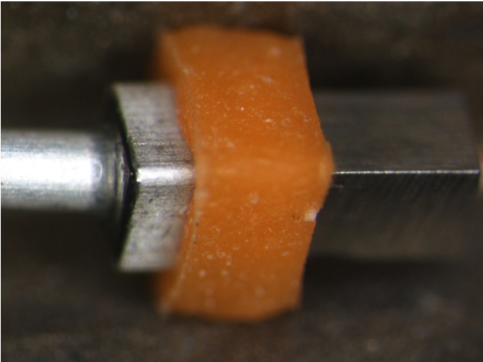 JICO manufactures many kinds of dumper rubbers according to stylus models.
Record stylus is made of 2 ~ 45 (!) parts. (This number changes depending on the model.)
JICO's craftsmen assemble that by hand.
MOVEMENT of the STYLUS
The record stylus moves like this, actually.
https://youtu.be/GuCdsyCWmt8
(4:27-4:40)
Source:Applied Science
The stylus reads the groove of the record precisely, moving from side to side.
The cantilever transmits vibration of the stylus to the magnet, and that magnet transmits vibration to the magnet in the cartridge. Vibration changes to electric signal, and it changes to the stereo sound.
TYPES of DIAMOND TIP

Diamond tips differ in the shape and timbre changes according to that. How about changing your stylus by the music genres?
1. Conical
The Conical stylus is the most standard stylus type.DJs prefer this. Product lifetime is about 200 playing hours.
2. Elliptical
The Elliptical tip is good at reproducing high frequency area. Product lifetime is about 150 playing hours.
3. Shibata
The Shibata stylus can play 4-channel sound on quadraphonic records.Product lifetime is about 400 playing hours.
4. Hyper Elliptical
The Hyper Elliptical stylus is thinner than the Elliptical stylus. This gives additional frequency response. Product lifetime is about 400 playing hours.
5. Super Analog Stylus (SAS)
The SAS is the JICO's original model. That tip resembles the cutting stylus and can trace record grooves precisely. The SAS is excellent at reproducing both high and low frequencies. Product lifetime is about 500 playing hours.

In recent vinyl boom, the number of people purchasing analog records have been increasing rapidly. And we think many people don't know how the sound is generated from the vinyl, if they like listening to it. The record player and the speakers are important for good sound, but actually, the stylus affects the sound as well.