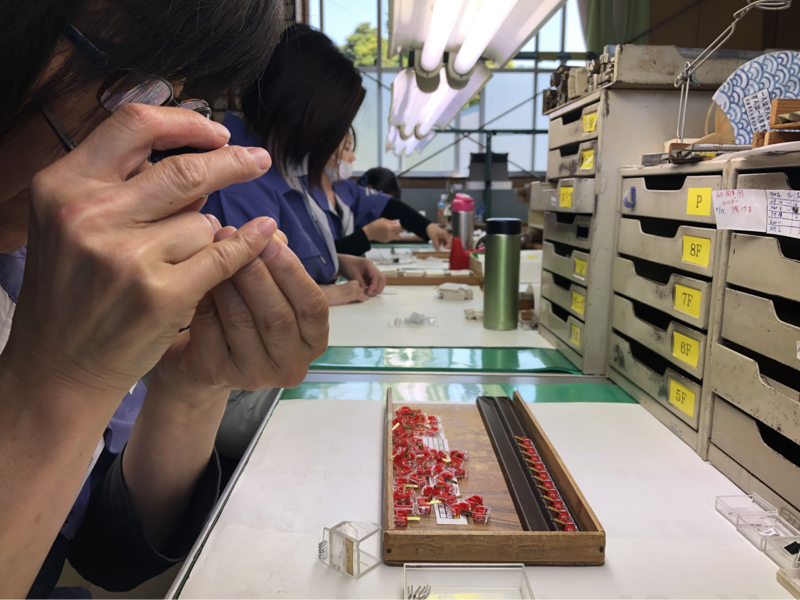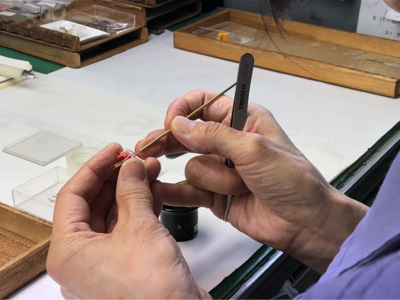 We interviewed our craftsman!
NAME : M.M
LENGTH OF SERVICE : 13 years
CHARGE : Assembling
– When do you feel rewarding?
When the styli I assembled are shipped.
– What is the difficult task?
Assembling the styli which rarely ordered. Some models are ordered only a times in a year.