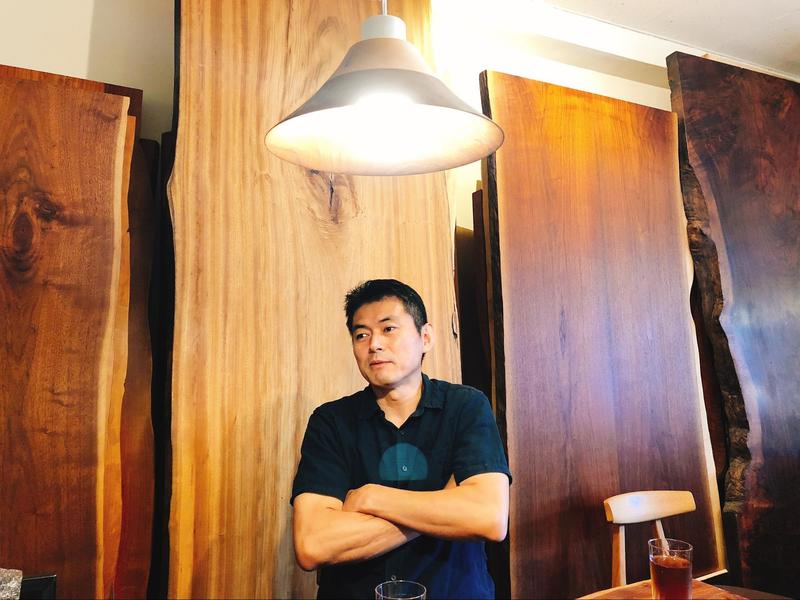 We interviewed Mr. Kuniaki Kishi, the representative of the "ACROGE FURNITURE".
– The turntable there is on sale?
This will be delivered today. I remade the base.
– Why did you remake? Was that broken?
No. The sound is changed by the material of the base.
– What is this material?
It's maple. I join two boards together. If made of one board, it takes so long time for drying.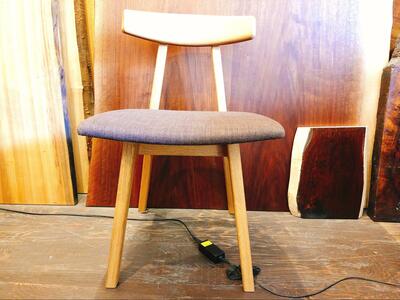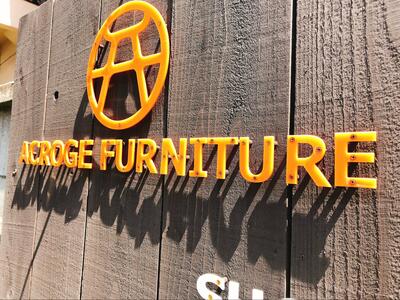 – Why did you choose maple? Customer's request?
I used maple as insulators before, so I knew this material can change the sound. I can guess the sound from my experience, so I suggest materials considering customers' preferences.
– Are you Record-Generation?
No, I listened with cassette or walkman. I listened to records in my junior high school days, but I haven't for 30 years after that.
– How do you listen to music in your daily life?
I listen to Jazz with CD while my work basically. 
– This logo looks like torii.
It means "A" of "ACROGE FURNITURE" and looks of this chair from the front.
– Do you do sales work by yourself? 
No. I've never done for more than ten years. I found "ONGAKU NO TOMO SHA CORP." (the corporation publishing audio/music journals) near us after moving, and it asked me to make speakers of solid wood. It was sold well and got a good reputation.
– Why did you start this work?
Everybody needs furniture and the demand will not disappear, I thought. And woodwork skill will be getting better as you get experience.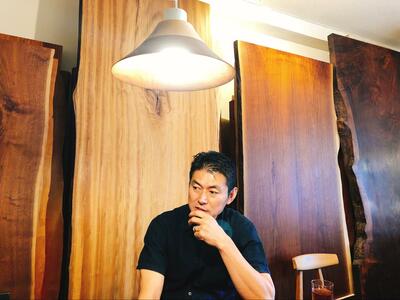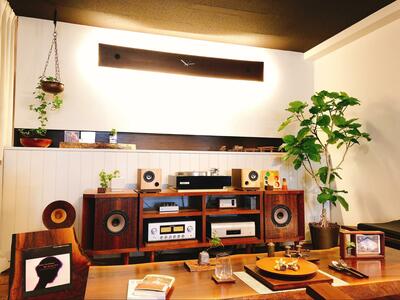 – Did you study under someone?
I went to vocational training school, but before that, I traveled abroad for broaden my knowledge. At that time we don't have internet, so have to look up about other countries with books. If I travel with many books, it's good to have a camper, if possible. So I made the proposal that I travel 30 countries Europe and North America, and it was adopted. And renting a camper, I traveled around Europe, North America, New Zealand, and Austraria for two years.
– How long the whole course?
About 80,000km. I traveled writing articles.
– What is the future plan?
It's best that I make what I want to make and customers buy it, but I don't have so strong adherence to self-expression. Customers have the priority. Now I go to the direction of pursuing customer satisfaction. Our policy is "We form your thought." Now I make one furniture from one log and drying takes for 3~4 years. We are only maker do like that in Tokyo. However, it takes too long and is not always profitable. So I began woodwork lessons. Now I have 200 participants.
– What kind of people are they?
Ratio of male to female are roughly same and people of all age brackets are coming. Maybe we are the biggest woodwork lesson. Professional woodworkers begin to use machines quitting handmake. Amateurs don't have machines like that, so improve handmake skill in contrast.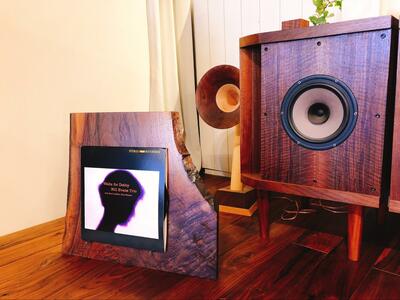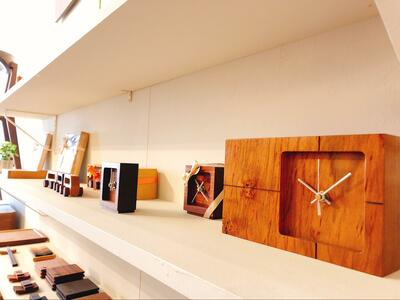 – Do you help participants make their works?
I do before, but now I let them make their works themselves. I want them to feel "This is my own works."
– Made-to-order furnitures are so expensive. How do you make customers feel the prices are acceptable?
Many of our customers are refused their orders before coming here. So they have strong wish to form their thought. However, it's very difficult decision to pay 10 thousand dollars without an actual object. So I have to listen to customers carefully and check the all furnitures in their rooms.
– What is analog record to you?