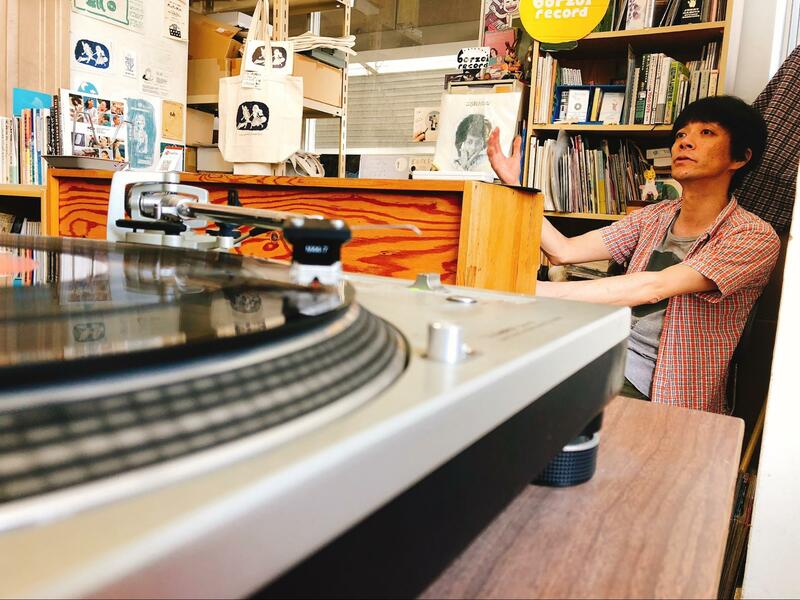 This time, we interview Katsuaki Maegaki, who runs "borzoi record" in Tottori, Japan.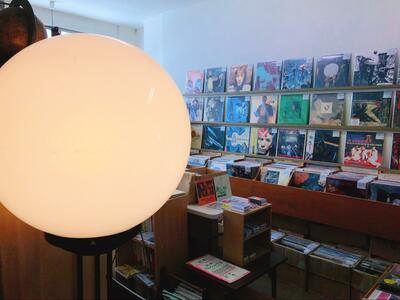 – Why did you get interested in records?
In the first place, it was the golden age of record in my childhood. I listened to Japanese popular songs in my junior high school days. After that, my taste shifted to the Beatles and the Rolling Stones. When I entered high school, I got the speakers and amplifier of ONKYO and had listened to CDs with those equipments for years. It was not until I was mid 30s that I got interested in records. I got to want to touch on the real sounds that musicians want to express
– What is the first record you bought?
The single record of "Rokko Oroshi". I'm a big fan of Hanshin Tigers. (Hanshin Tigers is the Japanese baseball team and "Rokko Oroshi" is the team song.)
– What music influenced you?
First, "RC SUCCESSION" did. Getting to know Kiyoshiro Imawano, I got shocked and felt "I've never known that kind of person exists!". And "Happy End" also stimulated me. Haruomi Hosono and Eiichi Ohtaki guided me to the deeper music world than that I had knew.
– Anyway, this speaker has a great presence.
I got it after I started this store. It is 70's rare one having the horn driver of ONKYO Scepter 10. The titanium vibrating plate, the aluminum die-cast shorthorn, and the acoustic lens are combined for high-efficiency and wide-directivity. It is compatible with analog records.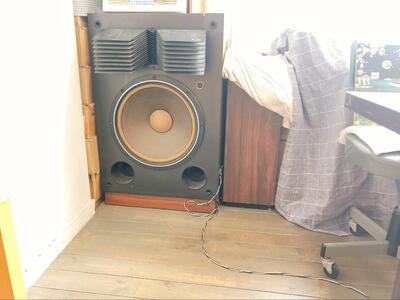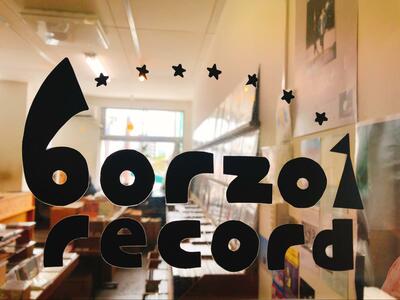 – Why did you open the store here?
I opened in January of 2009. At that time, people around me asked me "Why the record store in this age?". Before I start the store, I had had the job with the a chain CD store, but it had the different way of thinking from mine about sales, so I took a temporary leave from the job and wondered to myself, "To begin with, what is the sale of music?" 
 The reason why I opened here is that my friend had started the general store. And I felt a charm from this street where many people said "deserted". I wanted to start the music store where people drop by in their daily life.
– What means the "borzoi" of the "borzoi record"?
I like the sound simply. It's Russian breed of dog. In fact, it's also the name of the band I played in.
– What genre you played?
I covered The Rolling Stones and James Brown. I played the guitar in the band. After that, we made original songs and made CDs recording these at home. Now I sometimes sing with a guitar by myself. I sometimes want to output the music I input.
– What kind of music do you always listen to?
I'm not a collector, but like the music made carefully, having a hand-made feel. It depends on season. In winter, I want to listen to the music making me feel the warmth of human. Recently I like "J.J.Cale" who influenced Eric Clapton, "Bruce Cockburn" of Canada, and "Caetano Veloso" of Brazil. I don't distinguish between new and old music. They have original values and keep making songs at their own pace.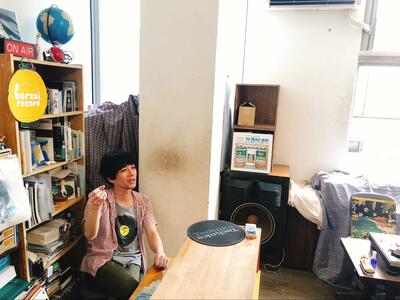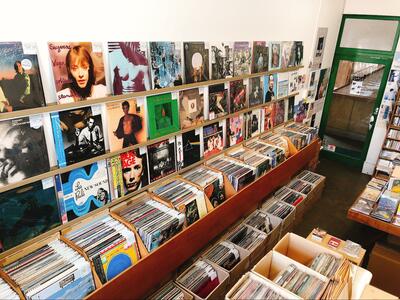 – Do you listen to CD and streaming?
I still listen to CDs and they are the analog-things I think. Young people don't have the CD players. I use streaming services for trial, but don't buy on them. I want to have the music as things. I'm not interested in having thousands of music in smartphone. Some customers say "I find good one on streaming, so come here to buy the CD of it." I'm glad to hear that.
– What kind of records are popular in the store?
Not rare ones, but famous ones. Popular genres are CIty Pop, Rock, Soul, and Jazz. The EP records of old Japanese songs are also popular. 
 Recently, many restaurant plays the records near here. I think the records make people feel like spending the same time. People need music in their daily life, so they get interested in analog. Records have the beauties like atmosphere from jackets and they attract people.
– Customers are mainly from Tottori?
Of course the regular customers live in Tottori, but the number of those from other areas and foreign countries are increasing recently. American, Asian, European,… they come here finding on the internet. Japanese City Pop is popular with them. They are so familiar with it.
– What is the future plans?
I don't know it's from the atmosphere of this town, many people in this town have the free times and room in their minds. I want to make a space like a community-based tavern people like that sometimes drop in and browse for good music.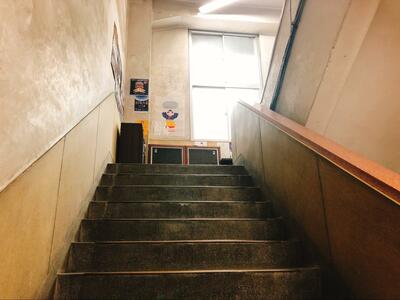 – What is the analog record to you?