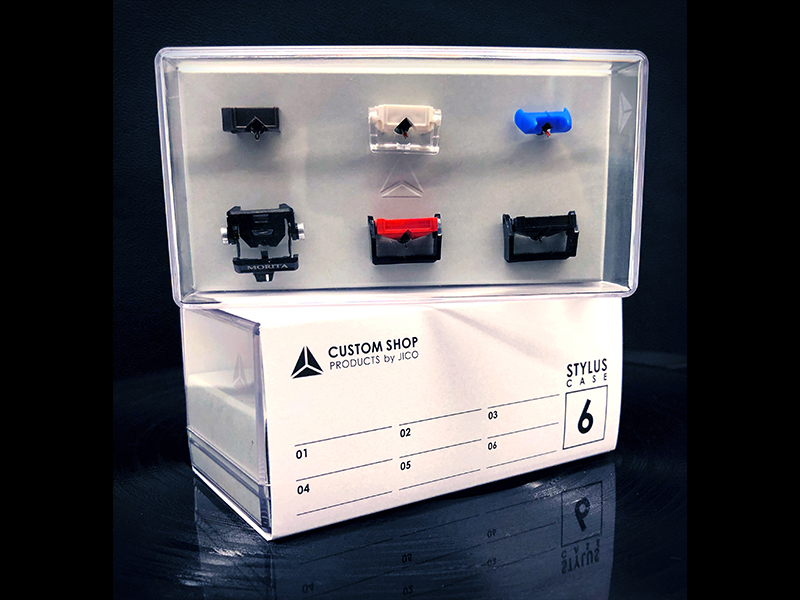 From March 14th, 2022, we will begin accepting orders for the "Stylus Case" which can be used to store record styli. The newest functional product is being released as part of the 

JICO CUSTOM SHOP series.
This product will be available in two versions:
$28 USD
for a single-piece case and $55 USD
 for a set of two cases.
The "Stylus Case" is able to store up to six styli, which can be inserted into slots that can accommodate any record stylus with a metal holder.  The case is not only beneficial for storing and carrying around record styli but it is also built so that styli can be seen and identified easily within the case. There is a location on the outside of the case where the name of each stylus model can be labeled.
*Please be advised, styli without metal holders/pipes will not be able to be used with this Stylus Case.
"Many people have suggested that we look into commercializing my handcrafted Stylus Storage Case, which I enjoys using on a daily basis to carry around JICO CUSTOM SHOP styli."
Yukihiro Nakagawa, President and CEO
Size: W 102mm x D 53mm x H 46mm
Weight: Approximately 66g (without record styli)
* Record styli are not included with this product.
■ Order Acceptance Date
From 10:00 am, March 14, 2022 JST
■ Scheduled Shipping Date
From April 2022 JST