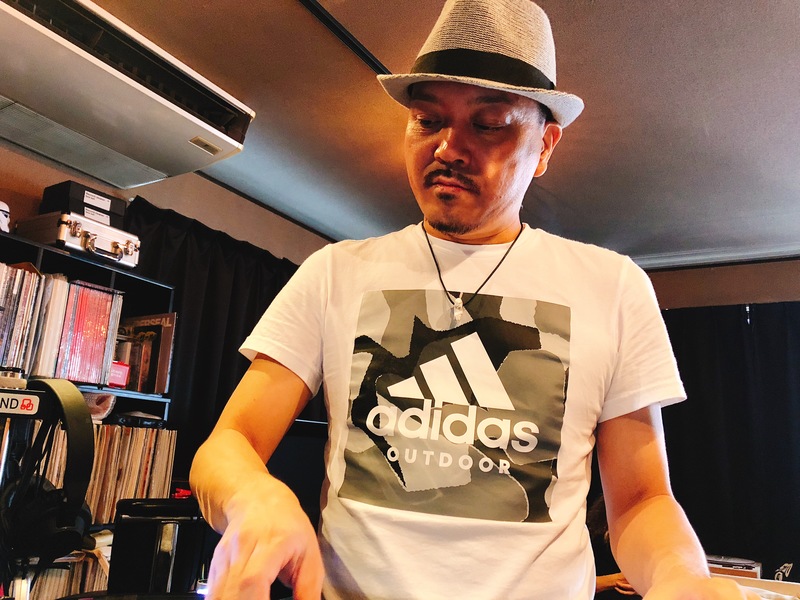 We interviewed with DJ $HIN, the representative of "Turntable Troopers Ent.", a DJ school.
He has led Japanese DJ scene as the DJ and the producer.
– When did you get interested in music?
I listened to records with my grandfather's stereo. And my cousin who is 6 years older than me likes American and European music. She always made original tapes of hit songs and gave me them, so I listened to many American and European songs from my childhood.
– When did you start DJ?
When I was in high school, I went to work in ski resort. I worked as a waiter in the disco. I snowboarded in the daytime and danced at night. I got along with a DJ and I asked him "What do you do standing there everyday?" He told me about DJ play and I got interested in it. Soon after that I bought turntables.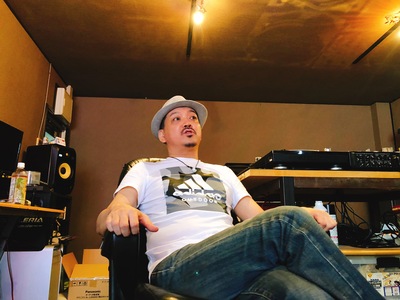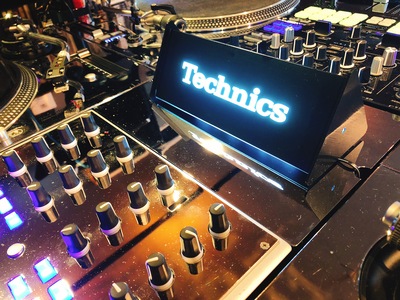 – So you started DJ.
I started working in the disco in Osaka. My teacher likes scratch and showed me the video of "DMC WORLD DJ CHAMPIONSHIPS." I was so moved by it and started scratching. 
– When did you started up Turntable Troopers ENT.?
It's 2003. I want to be independent from my youth.
– How many students have you taught?
At first, I started the DJ school as the project with the music store. After that, I set up another DJ school and I had 250 students.Then I taught in the DJ department of the music school for six years.I have taught for more than 20 years as a teacher, so the number of my students is probably about 1,000.
– When did people start using the expression "turntablist"?
It is said that in the mid 1990s, DJ Babu of BEAT JUNKIES started to say the word. Before that the words like "DJ" or "scratcher" were used.
– Do you have the pride of the analog DJ who don't use PC?
If you are a "turntablist", you have to handle turntables more than others. When you join the band what can you do? When you are the back of the singer what can you do? Turntablists are required to play what they want to do in various situations.
– Do you touch turntables everyday?
Almost everyday. I touch them during the lessons at school, but I always play video games when I'm at home.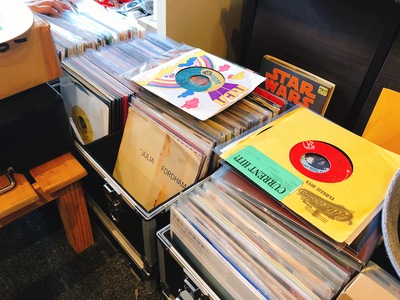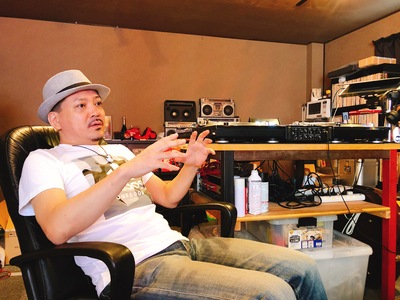 – Is there turntables in your house?
Yes. I don't know when I come up with the ideas.
– How many records have you purchased?
I don't know, but I think not so many for my length of career. Two records are enough for practice. However, I have about ten thousands records.
– Please tell us about DJ scene.
DJs in Japan started to scratch in 1980s. They have improved skills and passed them down next generation. Now you can scratch on the portable player like a toy. It's good "more than toy, less than pro specification." I want children to play with it and aim to be a professional DJ. 
– You also plan development of products and compose music. 
I like to do what others don't. I come up with ideas of products easily because I think about what I want while DJ play.
– Please tell us about DJ schools.
I feel there are two types of schools. For "party DJ", and for "turntablists". You can choose which you like.
– Where did you participate DMC?
About 1993 ~ 1999.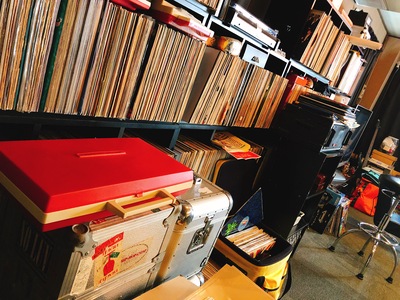 – Please comment to beginners. 
Firstly you should learn about DJ technique from others, and think about how to use that by yourself. Please don't imitate someone, pursue your own style.
– What is analog record to you?
Twitter【https://twitter.com/djshin1200 】
Instagram【https://www.instagram.com/djshin1200/】
Blog【 http://ameblo.jp/skratch/ 】
Turntable Troopers ENT.【 http://tte.jp 】