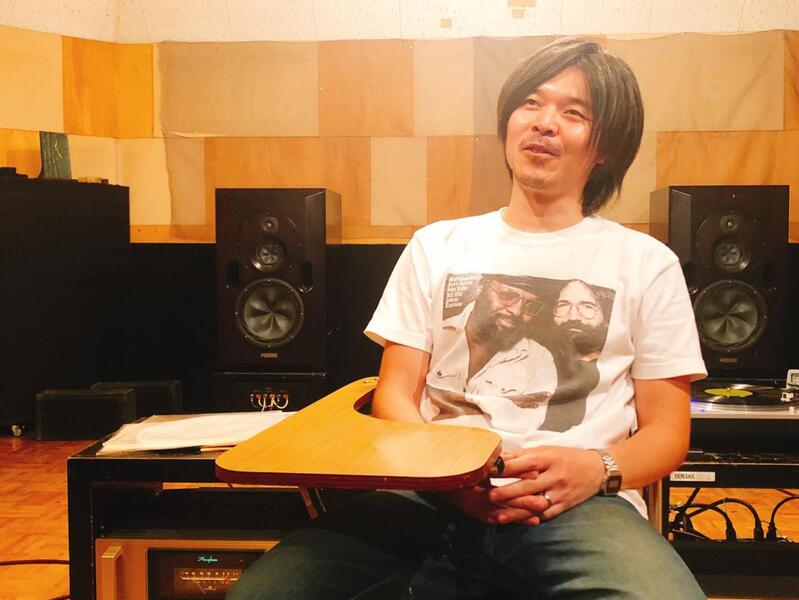 We interviewed with Mr. Shunsuke Yoshino who is the chief editor of "stereo", an audio journal.
He is a big rock-lover and spends all of his pocket money on records.
– When did you start to listen to records?
Before I got able to talk. My father is record lover and he always listened to 50~70's rock.
– Did your taste change as you grow? 
I listen to various genres, but rock is my basis because it was like a lullaby for me. 
– When did you become a chief editor?
Last year. I had worked for 10 years in editorial department of "stereo".
– What kind of articles do you make?
I focus on music and audios in daily life. So I interview ordinary people and music lover who is not interested in audio. I feel the gap between audiophiles and music lovers. I want to bridge that gap.
– What is the gender ratio of the readers?
99.9% is male. I want more female music lovers to be interested in audio. Typical image of audiophiles is "a man listening to music in closed room", but I want to change it.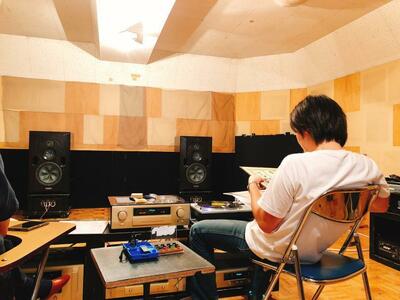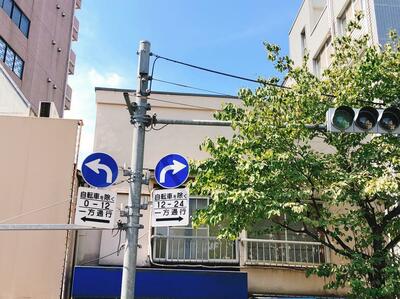 – When you listen to records in your life?When I get up, I play the record. I cook breakfast listening to it. 
– Rock'n'Roll from the morning?
Yes, but sometimes Jazz, Soul, Blues, Ambient, etc. I select the music like clothes. 
– And you also listen to records in the company.
I change the way to listen. I concentrate the sound more than at home.
– No TV? Your wife doesn't need it? Don't you want to see TOKYO Olympic?
She doesn't watch TV. About olympic, it's enough to check the results on net news.
– So aren't you interested in sports broadcasts?
Not so. I have spent all my pocket money on records since I was in junior high school.
– Still now?
Yes.
– Do you sometimes buy a record because of its cover?
Sometimes do, but always fail.
– Do you buy same records?
No. I need only one original issue. If it's of American musician, I buy American original issue. I don't care about its matrix number.
– Did your taste change after you start this work?
No. I sometimes feel Classic is good, but my core never changes.
– Do you buy a new audio equipment for yourself?
When mine goes wrong or I find interesting one, I buy it.
– Do you use Hi-resolution equipments?My favorite is 60~70's music and of course those master tapes are analog ones. So changing that sound sources to digital data, you feel strange a little. If you listen to latest music, Hi-resolution is suitable. So I don't need it. When I listen to digital data, I play CD. I like the jackets basically. Regardless of media, it's so fun to search the comfortable sound.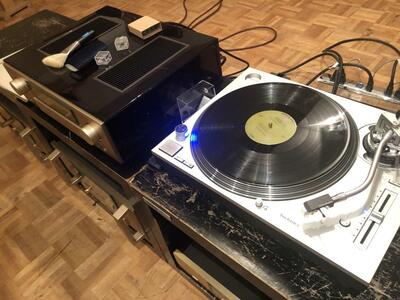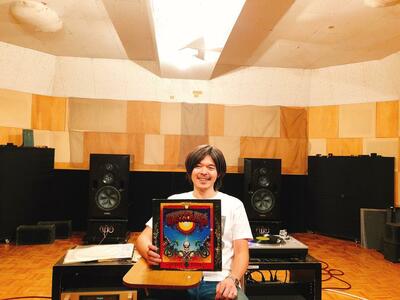 – Do you think music have changed depending on media?I'm sure. However, I'm not interested in resolution. Any equipment is OK, if music match that. I think many people start to think so.
– How do you think about streaming services like Spotify and Amazon music?
I use those. When I find the good music, I search the record. I'm not an analog fundamentalist. I use those services as trial listening.
– You are involved in "stereo" for ten years. How the readers' needs change?
Audio industry is said to be declining, but the circulation of "stereo" is increasing. People who quit the audio hobby once are getting back.
– Do you think record culture will continue?Yes. Music lover will never be extinct. So does record.
– Do you go to see music live performance?
I don't go so actively. PA in live house is also audio, but that sound gets me tired. Excessive compressor like live house changes music to junk food. Music is healing to me so I don't need the stimuli. There are many options for listening to music now, so you can choose the way to enjoy music. However, many young people listen for free and I want them to buy the music. They should take a risk.
– How does JICO look to you?
Until now, I have a image that JICO is "the replacement stylus factory." I feel the potential for developing as one of the brands. JICO has unique technics.
– Thank you. We feel responsible. So please show us your favorite record.
It's "Aoxomoxoa" by Grateful Dead.
– What is analog record to you?