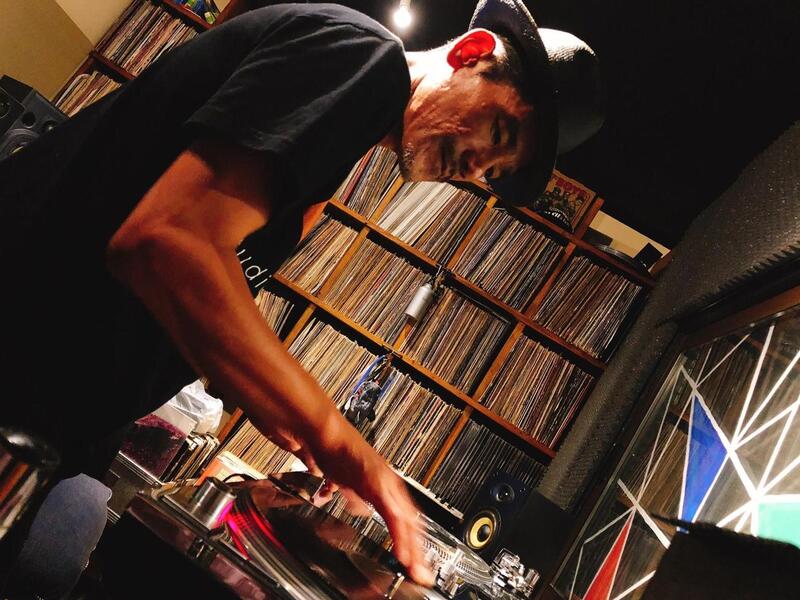 We interviewed with DJ SHARK. He is the HIPHOP DJ of Japan and have lived in New York for DJ training before.
– It is said that analog record is trending now.
Many people enjoy records and big music lovers buy DJ equipments. I'm so glad to see the trend like that. I didn't care about the sound quality, but now I care when I play analog records.
– What point do you care about specifically?
How sound goes out. In events at relatively noisy place I think it's enough to hear the music, but in the environment where audience listen to music seriously I can't be satisfied with the sound quality. I bring my own equipments, but I can't be satisfied.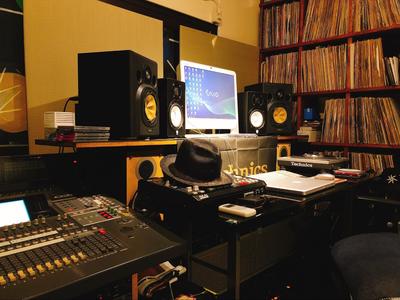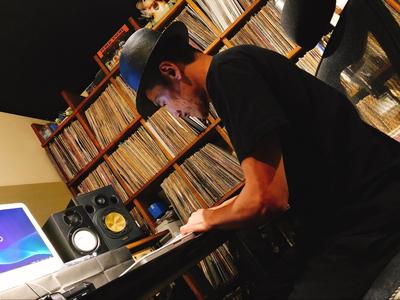 – How did you get interested in DJ?
When I was young, I like dancing. One day I go to a big event and came across DJ. I thought "What is this?!" and went to buy DJ equipments soon. I imitated DJ play at home.
– Did you start to collect records when you start DJ?
I started to collect at the time in earnest. I had had some before that, but the genres are so different from them I use for DJ.
– Please tell us about the first time you played in front of the audience.
I made mixtapes and promoted them to the club in Kyoto. Then I got a phone call and I show the DJ play to staffs of the club. Then I was asked to play in front of audience suddenly. I played with my body trembled.
– How did you feel after the play?
It was so fun. So different from my home. I'm very glad when audience said to me "nice selection."
– When did you decide to be a professional DJ?I didn't intend to be a professional. I play DJ only on weekends. I worked in daytime and bought records little by little.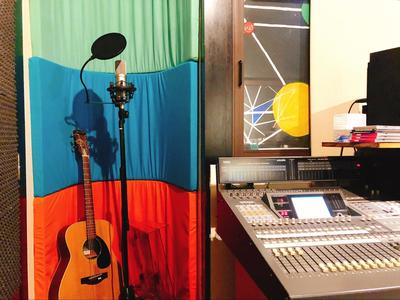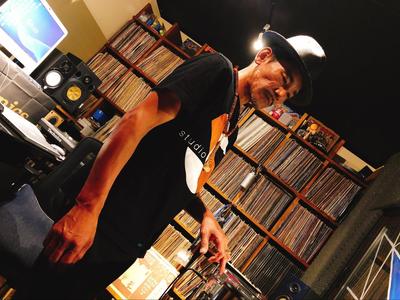 – Song selections tell the sense of DJs?
Yes. Rhythm is important factor. DJs think about what song they should play next. Analog DJs have to select from the records in their bag, but digital DJs have many tunes in their PCs. I don't remember the name of tunes but the jackets. The problem is the jacket sometimes has a different record from that.
– Most DJs play with PC. How do you feel about it?
I sometimes play with PC. It took for two years to be accustomed to it. PC is so different from turntables. Turntables are more interesting and difficult than PC. There is the difference in reaction time. Turntables are more sensitive. 
– How many records do you have?
Now I have the half of the peak. I took them all to New York and bought many there, but I gave friends most of them when I came back to Japan. Now I have only five thousand. I have bought more than ten thousand, but I think other DJs buy more.
– SHURE withdrew from the cartridge market last year, do you have the preference in cartridge?
At first I used SHURE M44G and changed it to Ortofon Concorde, but SHURE M44-7 is the best to me.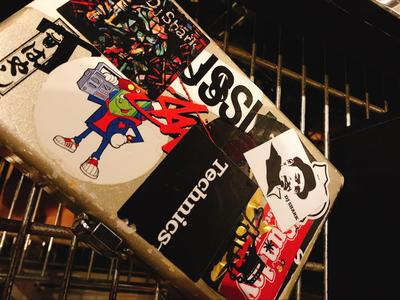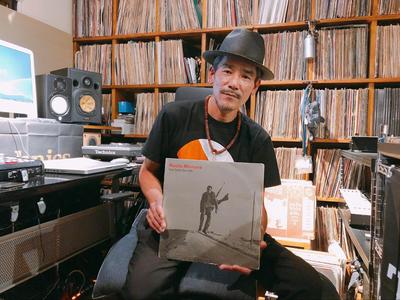 – Have you lived in New York?
Yes. I participated many DJ battles till 1996, but I lost the sense of song selection after that. I got unable to feel the atmosphere in the club. I hit a slump. So I decided to live in New York for DJ training. I have lived there for 5 years and got experience.
– Your play is influenced by the experience in New York?
When I come back to Japan, I was influenced greatly. Now I play in my own way. 
– How do you think about the music event?
I think the event should be held in the daytime.It's natural for real music lovers.
– Please comment for beginners.
Please do what you want to do. You will face the wall whatever you do, but you can get over if you like it.