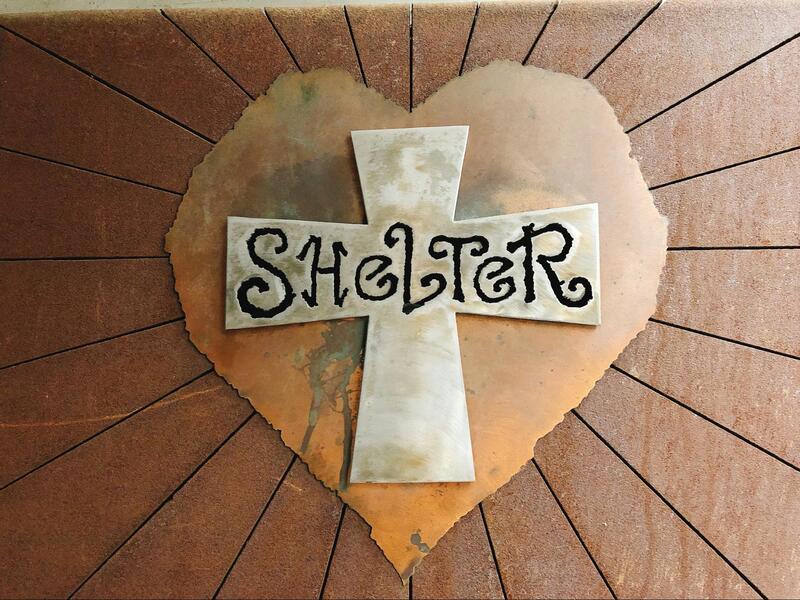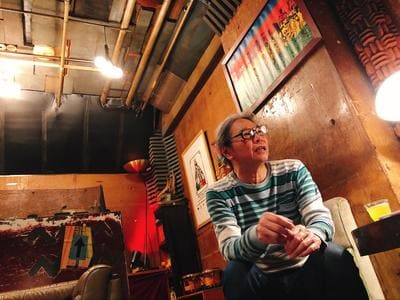 Hachioji is the western part of Tokyo and 35 minutes from Shinjuku by train. The city has the different atmosphere from that of the center of Tokyo and is known for the liveability.




"SHeLTeR" is on the basement of the building of exposed-concrete. It was opened 30 years ago.  The interior has not changed from the open, but the sound has changed completely depending on the system. Opening the big iron door, there is the Land of Happiness of Sound.
The mixer is Bozak, the speakers are JBL "Project Everest DD55000", the amplifier is Accuphase, and the turntable is Technics "SL-1200". Mr. Nojima, the owner said "I started to play the music an hour before the open and keep adjusting while we're open." The cartridge is Shure "N-44G". "I have used many ones, but I chose this after all." 
We were surprised at the floor was so clean. Mr. Nojima said "It's easy to get dirty, so I wipe the foolr frequentely."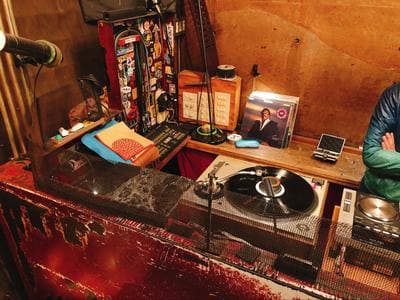 The comfortable chairs on the floor. SHeLTeR plays dance music and some other genres, but customers don't dance and listening calmly.

Recommended drinks are rums which is favorite of Mr. Nojima. You can drink various kinds of rums here.

Asking the impression of our products, "We have used JICO products. I feel you are active lately."
DJ Bar "SHeLTeR"
NK building B1, 1-1, Yokamachi, Hachioji, Tokyo, 192-0071, Japan
Tel : +81-42-625-3213
Open : Mon. – Sat.  5 pm ~ Last Train
Close : Sun.