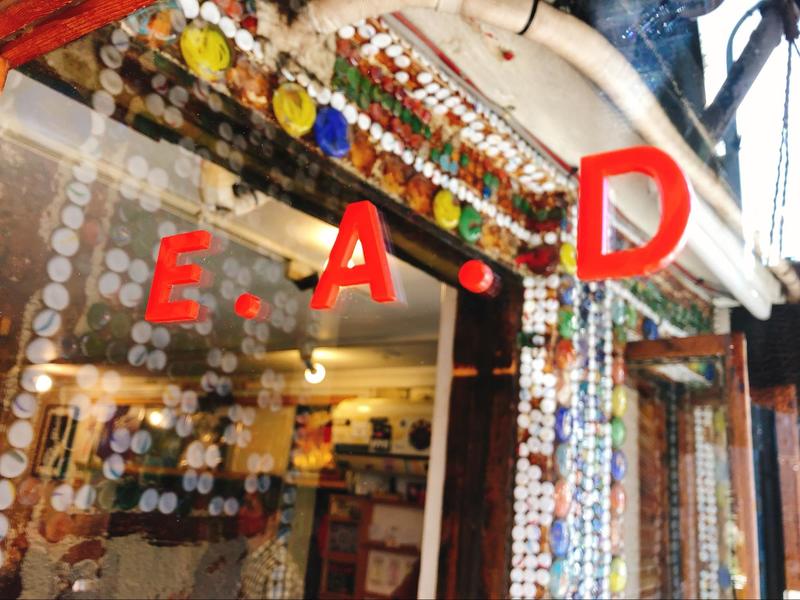 We interviewed Mr. Yozo Kumitake. He runs "EAD Record" in Koenji, Tokyo. He also develops the audio equipments.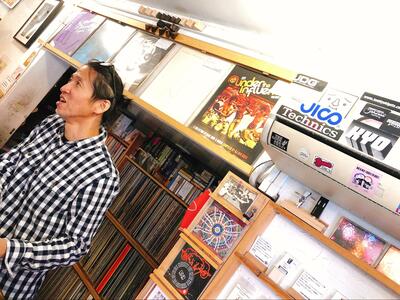 – What is "EAD" of the shop name?
The initials of E( "ii" means "good" in Japanese), Analog, and Disk, but it has different meaning originally.
My elder brother starts the US old-clothes store which had same name in 1993. He often ran away from home since his childhood. So he named the store after "IEDE". (Running away from home is "IEDE" in Japanese.) After he went back to hometown,  I started the used record shop in 1997. 
– How do you stock the records?
I use various way including offshore purchases, but don't have many because this shop is small.
– You stock the records which you like. When you get one you don't want to sell, do you put it on sale.
No comment. Lol
– What are customers like?
 70% of them are from overseas. This 2 years, Japanese music is so popular in various scene. Most Japanese customers do their shopping on the website, so don't come here.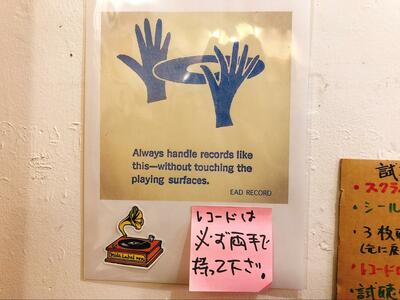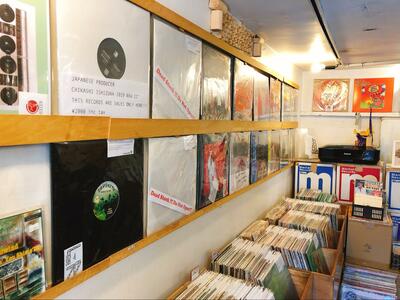 – Customers from overseas decide what they buy before coming here?
Yes.
– For reselling?
Might be so, but Japanese records are affordable in Japan, so many customers want to buy. They often ask me the recommendations of Japanese music.
– What do you recommend?
City Pop is very popular now, so I do Tatsuro Yamashita, Mariya Takeuchi, Eiichi Ohtaki, Taeko Ohnuki, and so on. In addition to it, Yumi Matsutoya and Southern All Stars. Some customers listen here for about three hours.
– Is this main speaker home-built?
Yes. Full range speaker with 8cm unit. And the turntable is made by KENWOOD in 1980s.
– What made you start development of audio equipments?
The main cartridge of dance music is SHURE M44G. I wanted to improve the sound of it. A member of development team is a woodworker. He dries materials for 5 years for adapting to Japanese climate.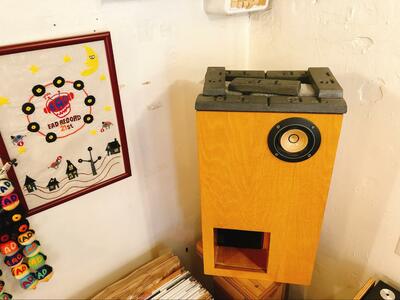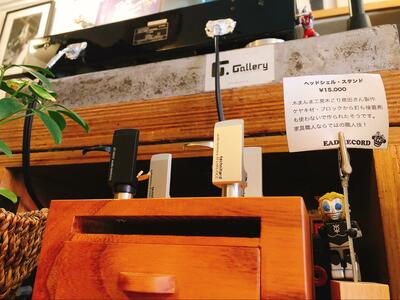 Many products had already had the wood case like this, but they didn't focused on the sound but their looks. I wanted to make one with both beauties and visited a workshop. I met him and told "Plywood is good. It is strong and cheap.", but he said "The bonding surfaces are coming off, plywood changes the shape. Solid wood don't do that if you use for 100 years. I'm only interested in the product which gets better with time."
– Do you develop other products?
Our team makes the lead wires. They can bring out the power of record smoothly.
–  I heard you hold the trial listening.
I hold here once a month, but the capacity of this shop is only 5 people.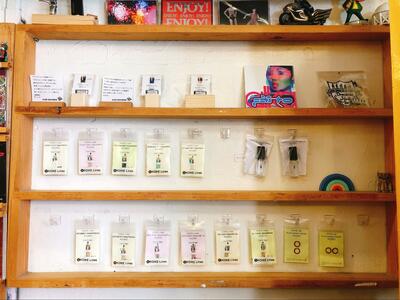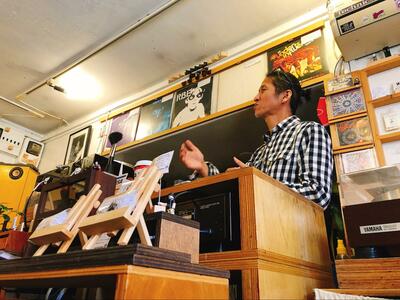 – Do you have the plan for the future?
Yes. I think 44G can produce better sound. However, our products need to be supporting roles. Main is always a record. Our craftsman said, "We are like sushi chef's". They have techniques for bringing out the best in seafoods.
– Please show us your favorite record.
It's Ryuichi Sakamoto's "B-2 Unit". I can not decide the best of his works, but I choose it because this is here by accident. All of his works stimulate me.
– What is analog record to you?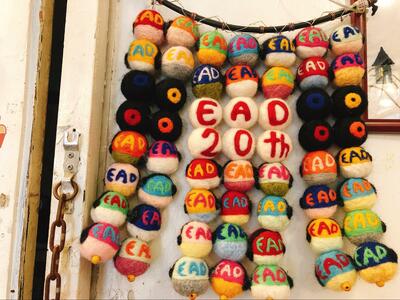 EAD Record

http://www.eadrecord.com
4-28-13, Koenji Minami, Suginami-ku, Tokyo, 166-0003, Japan
Tel & Fax : +81-3-5306-6209
Open : 1 pm ~ 9 pm
Close: Tuesday