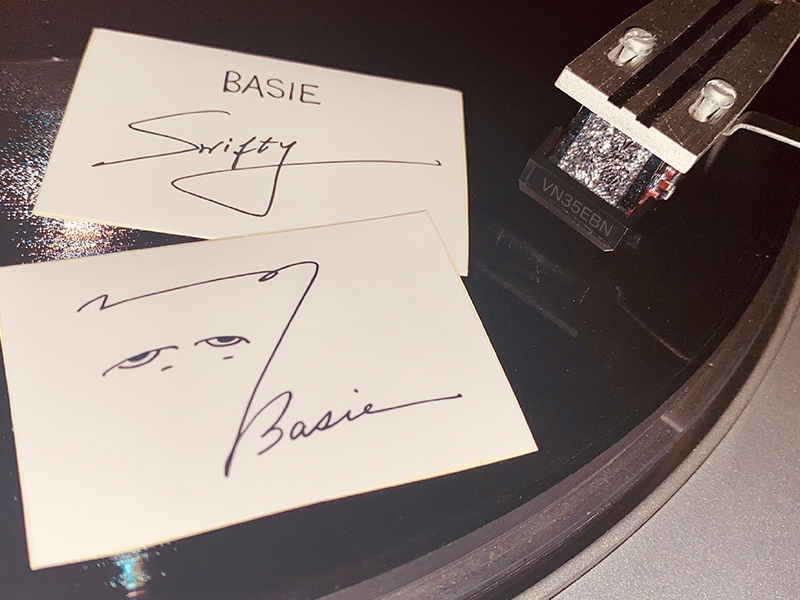 We are pleased to announce a new change in specification for the supervised Shoji "Swifty" Sugawara Jazz Cafe "BASIE" replacement needle "VN35EB" to become the "VN35EBN"which will use a Nude Elliptical diamond tip.
Currently, we are unable to receive a stable supply of diamond tips and judging from the fact that the situation will regrettably continue to be unstable, we are moving forward with the decision to change the specifications of the replacement needles, with the approval by Shoji Sugawara, who supervised the use of the Nude Elliptical needles.
Order acceptance will start from Friday October 1st, 2021 JST and the price will be USD 180.
With the release of the "VN35EBN", the current VN35EB will be discontinued from Thursday ,September 30th, 2021 JST.
Please be advised that sales may end earlier than planned due to the limited stock of parts and materials. Thank you for your understanding.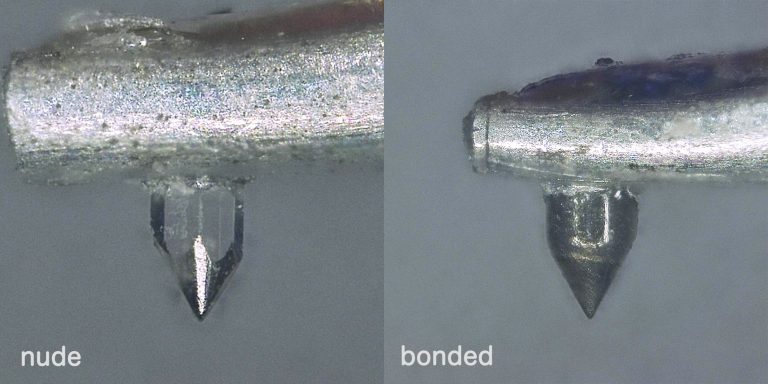 What is a nude needle?
Nude tips are different from ordinary tips in that the whole tip is made of diamond.
The new JICO Nude tips are made at the same angle and roundness to the shape as the regular Elliptical tips, but the diameter in size is similar to the SAS series. We hope you will enjoy the sound of JICO Nude tips.
Jazz Cafe "BASIE" operated by Shoji "Swifty" Sugawar BASIE, 
is a long-established Jazz Cafe located in Ichinoseki City, Iwate Prefecture, a famous place visited by many music enthusiasts and celebrities. Mr. Shoji Sugawara has been the owner of the cafe for 50 years, and after a long period of development, trial and error, we have finally achieved the precise sound that he has been pursuing.
Shoji "SWIFTY" Sugawara has been using the "SHURE VN35E" and "SHURE VN35MR" for over more than 40 years, and this product is an exchange needle that faithfully reproduces the sound of the SHURE styli by making full use of the technology we have cultivated.
Cartridge Number:SHURE V15 Type III
Price:$180.00 USD
Tracking Force:0.75g~1.25g
Endurance Time: 150 hours
Specifications:Aluminium Alloy Cantilever +Nude Elliptical tip
Sticker included